A CHICAGO FIREHOUSE:
STORIES OF WRIGLEYVILLE'S
ENGINE 78

By Karen Kruse



KAREN KRUSE, BIOGRAPHY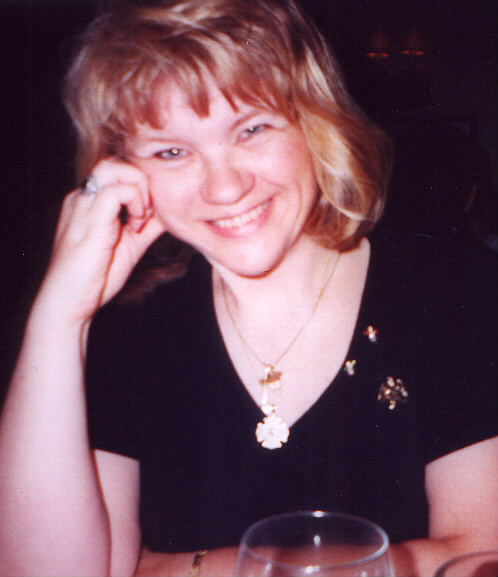 A Chicago native, Karen Kruse has dabbled with the written word since birth. It wasn't until high school English class where she presented a report, both written and oral on the Chicago Fire Dept. when she glimpsed a hint of her future.
In 1993, Ms. Kruse broke into print "officially" with an article in the nationally distributed Fate magazine, and since then has written for a variety of publications.
Karen is a member of Mensa, the international high IQ Society. She has written for their newsletters both locally and nationally with great success. Her piece, Cemeteries Aren't Just for Halloween, (October, 1999, ChiMe ) was a national finalist in the category of "Individual Achievement – Essay" for the 2000 Publications Recognition Program of American Mensa, Ltd. This same article also appeared as the front-page lead Halloween story in two of Chicago's neighborhood newspapers, the Booster and the News-Star.
After writing Take Me Out to the Ballgame, for Victoria magazine in June, 1999, regarding her childhood memories of the Chicago firehouse located across from the famed Wrigley Field, her fate was sealed. Three generations of firefighting gave her the necessary background and passion for this, her first book, A Chicago Firehouse: Stories of Wrigleyville's Engine 78.
Less than two years from conception, her labor of love was on store shelves, a testament to her strength and determination. Since then, the public and media have enthusiastically embraced her work, earning her a 2001 Pulitzer Prize nomination in the History category.
A Chicago Firehouse: Stories of Wrigleyville's Engine 78 has been reviewed by the prestigious Chicago Tribune and the prominent Chicago Sun-Times, both favorably. She was featured in the Booster newspaper with a front-page article. Newspapers in downstate Illinois have also written about this amazing story. She is a founding member of the Fire Museum of Greater Chicago.
Ms. Kruse made her TV debut, with Chicago's NBC TV affiliate during their morning news program, October 9, 2001, appearing poised and confident. The next month, on Sunday, November 25th, Ms. Kruse "appeared" on WGN Radio for an interview, lasting approximately 75 minutes, while working out of the Tribune Tower's "Showcase Studio," where shoppers along the Magnificent Mile could witness the interview in progress. More than five years later, on February 25, 2007, she gave another interview on WGN radio, this time as a guest of Chicago historian Rick Kogan, on his "The Sunday Papers with Rick Kogan" show. Both broadcasts were available around the world, via WGN Radio's Internet hook-up capability at their website: www.wgnradio.com. She's also appeared on the Chicago CBS TV affiliate, in conjunction with the Chicago Cubs Opening Day to start the 2003 season.
Due to her professional writing accomplishments, Ms. Kruse was asked to speak before the Midwest Writer's Assn., on the necessity of author self-promotion, then was accepted as a member of the group in January, 2002. The Chicago Sun-Times approached Karen to write an article on this very topic, which ran in their Father's Day issue, Sunday, June 16, 2002 (See the link to the Sun-Times article below). She has become the local expert on how an author needs to promote their book in the current competitive marketplace, and is also a regular contributing columnist to Working Writer.
Ms. Kruse has appeared at local bookstores, and is currently giving lectures on the subject of her book and how to promote books in general. The Glenview Public Library presented Karen with a Certificate of Appreciation for her writing accomplishments in March, 2003.
In October, 2002, Karen's book was placed in the permanent collection of the Bibliotheca Alexandrina, the famous Library at Alexandria, Egypt, known as the world's depository of knowledge. In addition, the book is also traveling around the world aboard the Freedom of the Seas, at one time the largest cruise ship in the world, as part of her library and is also aboard the Queen Mary 2. In June, 2005, Kruse's book was accepted into the Smithsonian's National Museum of American History, and in January, 2012, became a part of the published collection of the Abraham Lincoln Presidential Library and Museum.
In January, 2003, Karen was notified two of her esssays finished in the top 100 of an essay contest on "Faith." Both pieces appear in Living By Faith, an anthology published August of 2004.
Food History News published a piece Karen wrote called, "The History of our Cherry Coffeecake," in their August, 2004 issue. Since then, she was also interviewed by Homeland Defense Radio on that recipe and her book for their segment, Firehouse Gourmet, broadcast on their web radio station. See the link for Homeland Defense Radio on the Appearances page link below.
Karen has had numerous articles published about her and her book locally, as follows:
July 22, 2010, Edison-Norwood Times Review and Park Ridge Herald Advocate , "For 'Firehouse' author writing was only beginning of tale"
October 13, 2009, Inside-Booster and News-Star , "History of 'fire-eaters' detailed"
February 19, 2009, Daily Herald , "Growing up in a firehouse"
April 1, 2007, Courier News , "Local author examines Wrigleyville Engine 78"
March 24, 2007, Northwest Indiana Times , "Wrigleyville firehouse full of Chicago History"
November 12, 2006, Daily Herald , "Praise for Dad, firefighters at heart of Schaumburg author's book
June 1, 2005, Des Plaines Journal & Topics , "Smoking Success with Fire Families"
All these articles give a better idea of the in-depth story behind Karen's book and all that's happened to her since its publication. Most of them can be found on this website by clicking the button below.
Ms. Kruse continues to write for various publications and enjoys talking to people she meets along the way during her incredible journey.

Nominated for the Pulitzer Prize in History!


To contact me, the author, click here:

To return to the Home Page, click here:

To see related links, click here:

To see my upcoming appearances and awards, click here:

To see reviews about my book, click here:

To read articles from the Daily Herald, the Courier News, the News-Star, the Booster and others click here:

To see the Chicago Sun-Times article I wrote, click here:

To learn about other pieces I've written, click here:

To read The Family Business and get a good taste of my book, click here:

To see the Foreword, Preface, and Table of Contents, click here: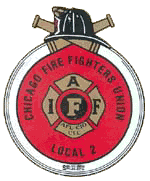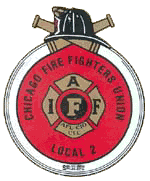 Copyright 2001
Karen L. Kruse. All rights reserved