RELATED WORKS

By Karen Kruse



OTHER WRITING:
Feel free to contact me, the author of all these pieces, at:


I'm a regular contributing writer to Working Writer , a newsletter devoted to the art of writing. Visit them at: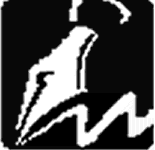 My story, The History of Our Cherry Coffeecake has been published in the summer edition of Food History News . It discusses the history of the cherry coffeecake recipe as featured in my book, A Chicago Firehouse: Stories of Wrigleyville's Engine 78 . E-mail me for more details. To check out Food History News , click here:



FIRE RELATED:
The web edition of 1st Responder Newspapers hosts "Firemen Rescue Damsel in Distress," a delightful story I wrote about how I flirted outrageously with firemen through a recent car crash. Go to their basic page:

then type 100504100 in the "Jump to Story" box on the upper left-hand side.

"What it takes to be a Hero" has been published four times: Mensa Bulletin, The Booster, The News-Star and The Hometown Journal . My friend, Fire Chaplain Skip Straus hosts this article on his Emergency Ministries site: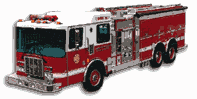 Butler Township Fire Co. also hosts my article as part of their mission statement:


CEMETERIES:

Here I am, June 26, 2004, in a hearse I found at a muster I attended in South Bend, IN. Now THAT'S taking this dead person stuff too far!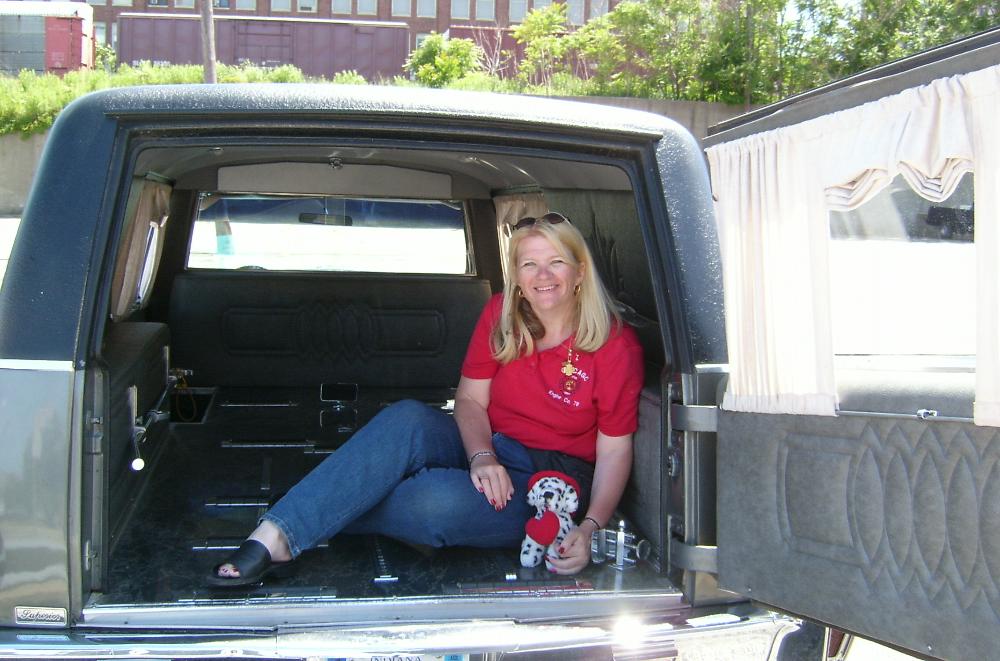 Linda Prather, a school teacher in the Cincinnati, OH area has been kind enough to host three of my articles on her site, Cemetery Studies. To go to her main page, click here:


Rosehill Cemetery, Chicago, IL: To read "The Ghosts of History Live in Rosehill Cemetery," click here:


This same story is also up on the Natchez City Cemetery website in Natchez City, MS. To visit them, click here:


Forest Home Cemetery, Milwaukee, WI: To read "Milwaukee's Best," click here:


Bluff City Cemetery, Elgin, IL: To read "Cemetery Walk," click here:


On a related note, check out photos I've taken of interesting graves and biographies of their owners at Find-A-Grave. Click here:


I received an Honorable Mention in the 2003 Association of Gravestone Studies Gravestone Competition! In their Fall 2004 AGS Quarterly newletter, my article on Milwaukee's Forest Home is featured. To visit the AGS, click here:


Another story I wrote, Mausoleum Walk, was published in the latest issue (Spring, 2004) of Morbid Curiosity 8 . This story is about a true incident I had at Chicago's Rosehill Cemetery. For more information, visit:


OTHER PUBLICITY:

A photo I snapped through the windshield of the car while stopped in traffic on Lake Shore Drive during a horrific storm on August 3, 2003, captured lightning over the city! The shot was featured on the weather spot of the 10 pm news of NBC-TV, August 4th.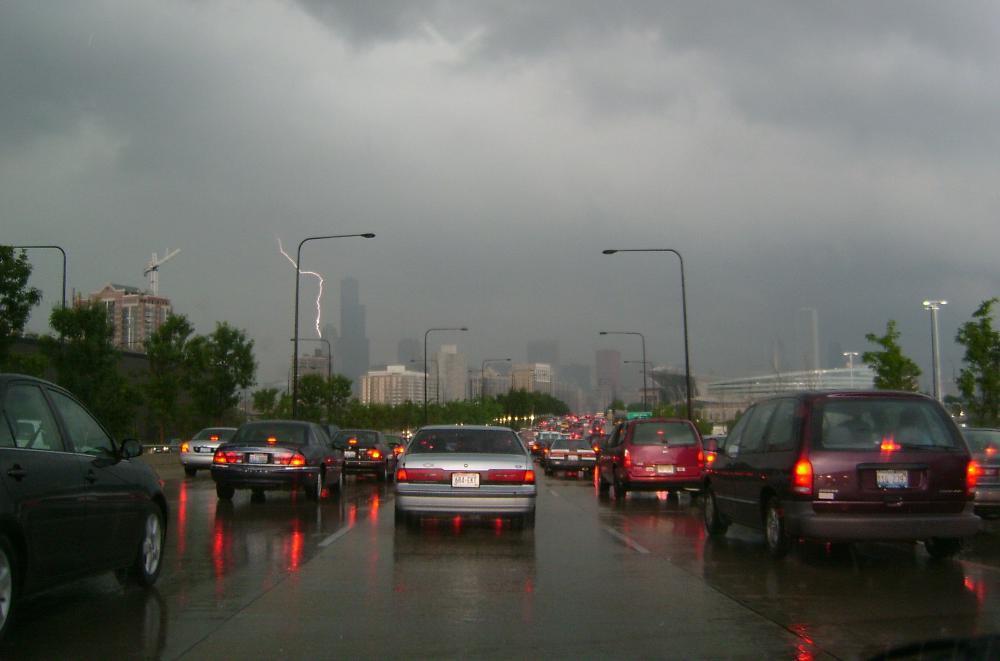 Copyright © 2003
Karen L. Kruse. All rights reserved.
To contact me, the author, click here:

To return to the Home Page, click here:

To see related links, click here:

To see my upcoming appearances and awards, click here:

To see reviews about my book, click here:

To read articles from the Daily Herald, the Courier News, the News-Star, and the Booster click here:

To see the Chicago Sun-Times article I wrote, click here:

To read The Family Business and get a good taste of my book, click here:

To see the Foreword, Preface, and Table of Contents, click here:

To read Karen Kruse's Biography, click here: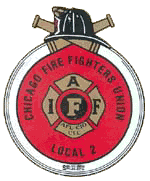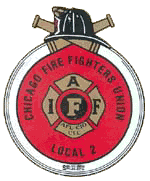 Copyright 2001
Karen L. Kruse. All rights reserved