FOREWORD
PREFACE
TABLE OF CONTENTS

By Karen Kruse



FOREWORD:

By Mike Ditka

Some of my happiest memories are from my years playing football for the Chicago Bears for Coach George Halas at beautiful Wrigley Field. During that time in the 1960's, I had the privilege of visiting the Chicago Fire Department's Engine 78, the firehouse located across Waveland Avenue from the ball park.
Just as I always play hard to win and be the best, so do these firefighters who dedicate themselves to the community they serve. Visiting the firehouse, I always received a warm welcome, a hot cup of coffee, and fascinating conversation. Other players, including fellow Hall-of-Famer Bill George used to stop by occasionally, as well.
A Chicago Firehouse: Stories of Wrigleyville's Engine 78 demonstrates joy, sadness, tragedy, and above all, courage and compassion. Karen Kruse's enthusiasm and dedication shine through as she lovingly captures the spirit and history of this unique piece of Chicago.
God bless you.


PREFACE:

By Chicago Fire Commissioner James T. Joyce

"Engine 78 - Still alarm ... " These words have been broadcast thousands of times over the speaker in Engine 78's quarters. This proud old firehouse has been home to some of the hardest working public servants in the long history of our fabled fire department. The unique location of Engine 78 and Ambulance 6 serves as a landmark for visitors from all over the country. A great meeting place for families enjoying a day at the "Friendly Confines," where the friendly spirit of the neighborhood heroes proudly show off the shiny red truck and the worn brass sliding poles!
The whole city welcomes the story lovingly told about a true Chicago hero - Engine 78's quarters.


TABLE OF CONTENTS:


Foreword


Preface


Acknowledgements


Introduction


1. The Lakeview Fire Department


2. A Civilian's Guide to the CFD


3. A Tour of Engine 78


4. It's All About Pride


5. Leather Lungs and Brass Fittings


6. Angels and Awards


7. Historic Cemeteries and the CFD


8. In the Shadow of Wrigley Field


9. Famous Neighbors and Landmarks


10. An American Family


Epilogue


Selected Bibliography


To contact me, the author, click here:

To return to the Home Page, click here:

To see related links, click here:

To see my upcoming appearances and awards, click here:

To see reviews about my book, click here:

To read articles from the Daily Herald, the Courier News, the News-Star, and the Booster click here:

To see the Chicago Sun-Times article I wrote, click here:

To learn about other pieces I've written, click here:

To read The Family Business and get a good taste of my book, click here:

To read Karen Kruse's Biography, click here: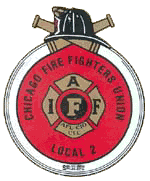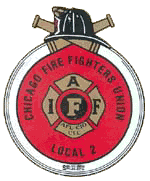 Copyright 2001
Karen L. Kruse. All rights reserved