What's in this book?

By Karen Kruse


The following article written by me was published in the Illiniois State Genealogical Society's Quarterly , Spring, 2014 issue. It was written in response to a request for stories about Illinois families. After it was published, I realized it summarizes much of what's contained in my labor of love, my book. For those of you who have my book, there are some tidbits you may not know. Enjoy!

The Family Business
By Karen Kruse

Firefighting is in our blood.
My grandfather, Robert C. Kruse (1896 – 1963), was born in Cincinnati and a Navy veteran of WWI. He made his way to Chicago, where he was the first of our family to foray into firefighting, the family business. He joined the Chicago Fire Department (CFD) in 1928, coming on the job in the same candidate class as future legendary Fire Commissioner Robert J. Quinn, who served 50 years. This was just another incident in our family's brush with fame. As a young man Grandpa swam at the neighborhood pool with Johnny Weissmuller, future Olympian, with the famous voice we know as "Tarzan."
My grandfather served his entire 21-year CFD career at Truck 44, currently located at 2714 N. Halsted, retiring in 1949. On July 22, 1934, a hot summer night, notorious bank robber John Dillinger was gunned down outside the famed Biograph Theater at 2433 Lincoln Av. Grandpa was working that day and responded on Truck 44 to the call. He told us women really did rip their underskirts, then wanted the cloth dipped in Dillinger's blood for keepsakes. In those days, Truck 44 was located in a building shared by the police department at 2740 N. Sheffield, just around the corner. Half the building was fire, half was police. It's where Dillinger's body was taken after the incident. Grandpa said so many people tried to dig slugs (bullets) out of the telephone pole in the alley where Dillinger tried to run after being shot, it had to be replaced. Talk about having a front-row seat to history!
Grandpa and Grandma retired to the north woods of Wisconsin, but the famous, or maybe more correctly infamous, still seemed to be around him. My mom tells the story she was not married to my dad yet when she met some of Grandpa's friends. Ralph "Bottles" Capone sat on one side of her, while another unsavory looking character (rumored to be a former hitman) sat nearby at a local watering hole. Capone preferred to have his last name pronounced, "KAY-pon" with the accent on the first syllable, distancing himself from his famous gangster brother. Somewhere along the line, Ralph gave a nickel slot machine to my grandfather, which ended up in our basement. Mom meticulously painted it silver, with accents of red and green. It was a huge hit at family parties, especially with my great aunts! It was eventually sold to an antiques dealer, but we had our fun.
Seven years after Grandpa retired, my dad, Robert F. Kruse (1931 – 2011), an Army veteran of the Korean War, followed in his footsteps and went on the CFD, in 1956. He was assigned to the same 13th battalion, but to Engine 78, slightly north and west of Truck 44. The firehouse also houses Ambulance 6, the only one of the original six fire dept. ambulances to still be at their same location. This quaint firehouse, built in 1915 is located at 1052 W. Waveland, across the street from famous Wrigley Field, home of the Chicago Cubs baseball team. At the time Dad served, it also hosted the Chicago Bears football team (1921 – 1970), as well. In relation to Wrigley, the firehouse is located in extreme foul territory on the left-field side. A ball hit from home plate can get there, but it takes considerable effort.
During the 50s and 60s, Engine 78 was one of the busiest houses in the city. Just like Grandpa's interaction at the Dillinger incident, this time Dad had the front row seat to history. In January of 1967, it started to snow. It snowed and snowed. About 3 am, he got a call that all leaves were cancelled, Dad had to report into work. Like something out of a movie, it took a combination of transportation to get to the firehouse in a city, with more then 20" of snow on the ground and the stuff was still falling. The car got stuck in the driveway, so Dad trudged to the train. Before it was over, he had also been on a bus, hitchhiked, got a lift from a taxi, and walked to get to the firehouse. When Dad arrived, he called Mom to tell her to keep me in the house. A little kid, age 8, would get lost in our own snowy backyard, especially with the drifting. All three shifts at the firehouse responded to fires, helped those with medical issues, and removed snow to get the city moving again. Five days later, Dad finally returned home. It's still one of Chicago's most memorable snowstorms.
On April 4, 1968, Dr. Martin Luther King, Jr. was assassinated. All leaves were cancelled and the guys headed into work once again. This time there was rioting and looting, and the city was on fire. Firemen worked one end of Madison Street to the other, putting out fires, then moving down the block. At one point, Dad was in a burning building with fire rolling over his head. As he crawled through on his belly working the line above his head, he hit the leg of a table and a Princess phone fell in front of him lighting up. He couldn't believe there was still power, so he called my mom, Lorraine at midnight. He had been gone about three days at this point and we hadn't heard a word. She welcomed the call, but was a bit unnerved when he told her he was crawling through a burning building at the time! The city no longer burning, Dad returned home on the fourth day.
The events went on and on. There were train crashes, fires in bowling alleys, roller rinks, theaters, bars, and hotels, some huge and others not so much, but all of it part of Chicago history. The location of Engine 78 almost guarantees the famous will stop by from football and baseball players to celebrities.
Mike Ditka and Bill George, both Hall of Fame Chicago Bears used to stop by the firehouse, for a cup of coffee and to shoot the breeze with the boys. Coach George Halas would drive up to drop off Bears game tickets for the captain.
Hall of Fame Cub players Ernie Banks, Billy Williams, Fergie Jenkins and even coaches would drop by, sometimes just to sign a bucket of baseballs for the boys and their families. Former Cubs coach Tom Trebelhorn used to hold his post-game press conferences on the ramp of the firehouse.
One time, actor Forest Tucker, star of the sitcom, F-Troop was standing on the ramp when 78 got a run. Dad asked the big guy to please step aside before he got run over by the engine!
After 14 and one half years at 78, Dad was promoted to lieutenant and was going to move to another firehouse. I cried like a baby. I was very proud of my dad, but he was leaving "my" firehouse. He was assigned to Engine 78 two years before I was born. There was something special here. When I was a kid, before a Cubs game, I got to sit in the cab of the engine and ring the bell and siren, then have a Frosty Malt. Vendors from Wrigley would often drop off leftover concession items to share with the firemen. I ate more ballpark food in that firehouse until I was old enough to buy it myself at the game. Once at the game, we always sat in the same spot – in the left field grandstand in foul territory, so I could watch the firehouse. When the boys got a run, they'd look up from the backstep and wave at me. It's how a little girl falls in love with the CFD, firemen and Daddy, my hero.
Dad went on to Engine 56 as lieutenant, then Engine 4 eight years later as captain. This last assignment was challenging. It was in a rough neighborhood located in the Cabrini Green Housing Project, in the heart of the city. About that time, Former Mayor Jane Byrne moved into the projects to prove they were safe. She summoned my dad to her downtown office. Upon meeting him, she exclaimed, "Oh, you're my captain!" Once again, he had another brush with fame.
With 30 years on the job, Dad retired in 1986. My parents moved to a farm in southern Illinois to grow vegetables and raise chickens, guineas, goats, sheep, donkeys, a few dogs, and even peacocks. It was the peace and quiet they deserved.
Dad did his best to keep me away from the fire department. It was a man's world and I wasn't welcome. By the time women were allowed on the job, I was too old to apply, nor did I care. Little did I know, my family destiny was yearning to be fulfilled.
I successfully wrote a small piece about my beloved Engine 78 for a national magazine, making my dad extremely proud. That made me decide to take it to the next level and write a full-blown book on the subject. Writers are told, "Write what you know," so I did just that. The smartest thing my dad did was start a scrapbook when he went on the fire department. Here was all the detail an author could ever want. The newspaper articles contained all the dates, times, places, and facts about newsworthy fires and incidents during his career. I sat down with him to fill in the color. He gave me background like the time he was put in charge the first time, backdrafts he fought, injuries suffered, and interesting facts regarding the CFD. Did you know to open a Chicago fire hydrant it takes 13 and a half revolutions to the right? I thought I knew a lot growing up in this household, but was surprised at all the interesting tidbits he provided. During the process, I was appalled to learn he was only thanked once for saving a life during his 30-year career. I wanted to do something, but didn't know exactly what.
I was obsessed, working feverishly on my creation. Dad reminded me Mike Ditka used to stop in the firehouse. I managed to contact him asking if he would provide the foreword to my book. Imagine my surprise when my phone rang and there was "Da Coach." He graciously agreed to help me. It was just the start to my own brush with fame. In April of 2001, A Chicago Firehouse: Stories of Wrigleyville's Engine 78 was born. I had fulfilled my family obligation and in the process, had honored those I love. I'm especially proud my book came out four months before the twin towers fell in New York on September 11, 2001. I put in print what the rest of the world finally learned – firemen should be appreciated everyday for what they do.
At first, I got attention for my work riding Dad's coattails, but now I'm proud to have my own fire identity. It continues to be one heck of a ride. I've interacted with national and local radio and TV personalities (such as Larry King), mayors (Chicago, New York, and others), former Secretary of Defense Donald Rumsfeld, fire commissioners, chiefs, and even Paul McCartney (yes, the former Beatle). One time, I went to the Cubs game on the player tickets of former Chicago Cub closer, Joe Borowski, whose dad was a fire captain in New Jersey. A few years later, I was honored when the family of one of the guys who worked with my dad asked me to write and deliver their dad's eulogy. I was never so terrified in my life, but somehow pulled it off.
By far, my best memories of this wonderful adventure have always come from dealing with "my" firemen, across the globe, who I will always love and admire. I'm humbled to have played a small part in honoring them, in words and pictures. I've fulfilled my destiny, the only way I know how.
After all, it's the family business.

To contact me, the author of A Chicago Firehouse: Stories of Wrigleyville's Engine 78 , click here:

To return to the Home Page, click here:

To see other links, click here:

To see my upcoming appearances and awards, click here:

To see reviews about my firehouse book, click here:

To read articles from the Daily Herald, the Courier News, the News-Star, and the Booster click here:

To see the Chicago Sun-Times article I wrote, click here:

To learn about other pieces I've written, click here:

To see the Foreword, Preface, and Table of Contents of the firehouse book, click here:

To read Karen Kruse's Biography, click here: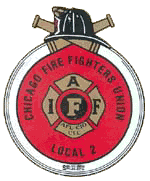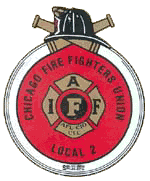 Copyright 2001
Karen L. Kruse. All rights reserved